From £160+VAT
Perfect for 60 to 180 guests
7pm – Midnight
The Bloomsbury Hotel
Bloomsbury
London, WC1B 3NN
About the venue…
Situated in the heart of the Bloomsbury area of London The Bloomsbury Hotel offers unique, sophisticated and regal event spaces that lend themselves perfectly to high-end corporate Christmas parties. With stately ballrooms, high ceilings and Waterford Crystal chandeliers the event spaces in this venue certainly offer that little something extra.
The 153 bedrooms and suites offer designer luxury and Italian marble bathrooms with a touch of modern elegance, perfect for guests wishing to combine the Christmas party with a relaxing overnight stay.
Each of our private party packages includes a choice of theming as well as a large selection of optional entertainment add ons, see below for further details..

All inclusive drinks available on request

Three course Christmas dinner

Spectcular four star venue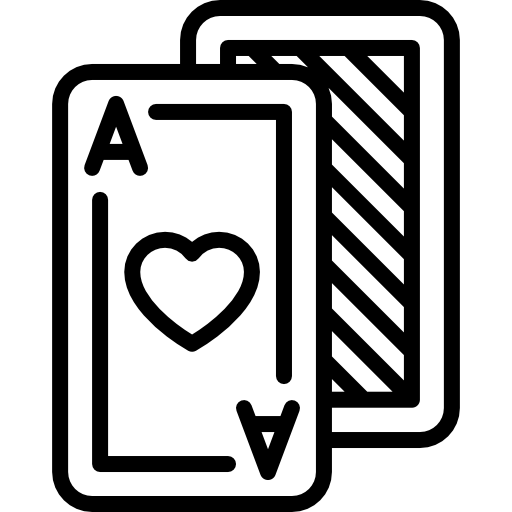 Choice of theming

Crackers and novelties

Entertainment add-ons

Full event management

DJ & disco
STARTER
Celeriac & chestnut soup, crispy duck confit, toasted hazelnuts
*
Trealy Farm smoked duck, glazed figs, pickled walnuts, endive
*
Campbells & Co smoked salmon, Guinness brown bread, creme fraiche, lemon
*
Shallot tarte tatin, Cashel Blue, rocket, maple syrup & walnut dressing (v)
MAINS
Caldecott Farm free-range bronze turkey, chestnut stuffing, cranberry jelly, bread sauce
*
Braised beef short rib, creamed potatoes, savoy cabbage, pancetta, baby onions
*
Pan roasted salmon, horseradish rosti, samphire, mussels, chervil butter
*
Chestnut gnocchi, crumbed goats cheeses, wild mushrooms, walnut pesto cream (v)
DESSERT
Traditional Christmas pudding, brandy custard
*
Chocolate & clementine buche de noel, clove cream, clementine sauce
*
Pear strudel, whiskey and chestnut ice cream
(*Tea, Coffee & mince pies served to all*)
**Example menu only – 2019 menu TBC**
Murder Mystery
 – A four actor show, clue kits, prize for best detectives, DJ & disco, dance floor.
James Bond – Table theming, choice of 007 ice sculpture or Bond girl meet and greet, up-lighters, Bond theme music over dinner, DJ & disco, dance floor.
Winter Wonderland – Table theming, LED ice sculpture, blue up-lighters, wall projections, white chair covers, DJ & disco, dance floor.
1920s Great Gatsby – Table theming, two flapper dancers, up-lighters, DJ & disco, dance floor.
Masquerade – Table theming, photo booth, up-lighters, DJ & disco, dance floor.
Monte Carlo Casino – Table theming, giant playing cards, blackjack and roulette, up-lighters, DJ & disco, dance floor.
Star Wars – Table theming, LED lightsabers, Star Wars themed room decorations, up-lighters, Star Wars background music, DJ & Disco, dance floor.
Bespoke theming – Looking for a theme that isn't listed? Contact us now, we'll make it happen!
Casino Tables £575+VAT
 – Three hours hire with one blackjack, one roulette table, 2 professional croupiers and fun money.
Photo Booth £550+VAT – Four hours hire, attendant, props and unlimited prints.
Laser Shooting Range £575+VAT – Four hours hire of laser shooting game, projector and attendent.
Jazz Band from £850+VAT – Three piece jazz band.
Three Piece Function Band from £995+VAT – Three professional musicians.
Four Piece Function Band from £1250+VAT – Four professional musicians.
Five Piece Function Band from £1450+VAT – Five professional musicians.
Karaoke £125+VAT – Upgrade your DJ set to include attended karaoke, song books and request forms.
Magician £495+VAT (1hr) or £695+VAT (2hrs) – Professional close-up magician.
Caricaturist £450+VAT – Professional caricaturist, up to two hours.
Stilt Walker or Juggler £425+VAT – Price per performer.
Pick & Mix Sweet Stand £550+VAT – Full evening hire.
Candy Floss Machine £375+VAT – Unlimited candy floss, display cart and attendant.
Santa Claus appearance £450+VAT – Costumed Santa performer to distribute your secret santa gifts, 2 hour hire.
A glass of Prosecco included as part of the package as a welcome drink.
Pre order bottles of wine (red or white) for your tables, please contact us for the full wine list.
All inclusive drinks package available on request, contact us for more details.
Mineral water is provided on each table.
A full cash bar is available throughout the night should you require any drinks outside of the standard package.
Call us to discuss your drinks package now.
We cater for all dietary requirements and these can be noted on the paperwork we send once you have booked. The only exception is kosher which requires specialist caterers – please contact us for more information.
We require a deposit of £30+VAT per guest in order to secure your booking, the final balance is due four weeks before the party.
Depending on group size and availability at the venue we can sometimes offer discounted bedroom rates, please contact us for details.
Music will be turned down to background level at 11:45pm at this venue.